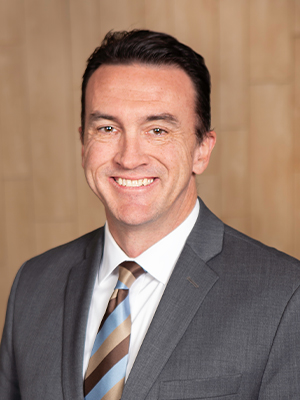 ATTORNEY
Chris Jones
Christopher A. Jones' practice covers nearly all areas of M&A, corporate, and real estate law. He has extensive experience advising clients on commercial transactions including business planning, formation and reorganization, asset protection, mergers and acquisitions, and corporate governance. He has assisted numerous clients with business sales and acquisitions ranging in value from $100 Million down to $100,000. He has also guided many clients, from start-ups to decades-old stabilized companies, through complex business reorganizations and organizational designs to maximize tax efficiency, liability protection and growth potential. Mr. Jones' real estate experience is wide ranging and covers everything from financing and acquisition to land use, entitlements, and commercial leasing. Mr. Jones' real estate practice also extends further into the specialized area of natural resources law, where he has experience in several disciplines including oil, gas and mining, public lands, water rights and water quality, and environmental regulation and remediation.
Mr. Jones is a graduate of Northwestern School of Law of Lewis & Clark College where, in addition to his law degree, he was awarded a Certificate in Natural Resources and Environmental Law. Prior to law school, Mr. Jones earned a BA in Journalism from Brigham Young University.
Christopher lives in Draper, Utah with his wife, Kristen. They have four children, Abby, Danny, Mike, and Ellie. He enjoys travel, skiing, cycling, baseball, and astronomy.
Admissions:
Utah Bar – 2004
California Bar – 2000
Recognitions:
Utah Business Magazine – Utah Legal Elite in Corporate Law & Transactions
Utah CCIM Excellence Awards – Top Performer