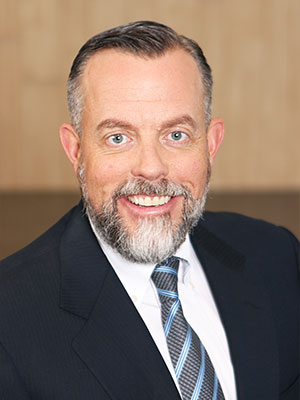 ATTORNEY
Andrew L. Howell
Andrew L. Howell is a Co-Founder of the Salt Lake City law firm York Howell, one of the fastest growing law firms in Utah. Mr. Howell holds an AV Preeminent Rating with Martindale-Hubbell and has built a successful practice throughout the United States with respect to estate planning, asset protection planning, probate and estate administration, charitable giving, sophisticated business structuring and transactions, and tax planning. Additionally, he is passionate about, and regularly assists clients with, family legacy planning, stock and asset sales and purchases, buy-sell and shareholder agreements, and business buy-out and business succession planning. Mr. Howell's practice has a specific focus on ultra-high net worth families and business owners.
Mr. Howell has given years of service on the Executive Committee of the Utah State Bar since becoming a member of that Bar in October of 2002. In recent years he has served as Secretary, Treasurer, Vice President, and Chairman of the Estate Planning Section of the Utah State Bar.
As Program Chair of the Estate Planning section of the Utah State Bar, Mr. Howell spearheaded an increasing quality of CLE in Utah by bringing in renowned experts in the estate planning, tax planning and asset protection planning fields. This practice continues and has dramatically increased the quality of legal education being provided to Utah attorneys.
In addition to being a member of the Utah State Bar, Mr. Howell is an active member of the Idaho State Bar (admitted 2010), Arizona State Bar (admitted 2011), Texas State Bar (admitted 2013), Wyoming State Bar (admitted also 2013), and most recently the Montana State Bar (admitted 2020).  His admission to these jurisdictions are in good standing, and compliant. Mr. Howell continues to seek admission to other states due to the fact that estate planning has become a multi-state practice.
Mr. Howell is a leader at the forefront of responding to the industry-wide shift in estate planning resulting from client demand for a more holistic approach to wealth transfer. He assists his ultra-high net worth clientele in creating dynamic estate plans, focusing on what they can do to increase harmony and purpose in their planning. His writing has been featured in the May 2017 issue of Trusts and Estates Magazine. He is also the co-author of Entrusted: Building a Legacy That Lasts, which features seven core disciplines of successful wealth transfer of high-net-worth families going back hundreds of years. He recently finished co-authoring a follow-up book Riveted: 44 Values That Change the World. Entrusted has been very well received by the estate planning community and has led to recent speaking engagements to attorneys on the future of estate planning.
He is routinely recognized as a Mountain States Top Lawyer, and was credited by Salt Lake Magazine as a Rising Star on the Mountain States Super Lawyers List in 2010, 2015, 2016, 2017, 2018, 2019, 2020, 2021 and 2022. Utah Business Magazine named him among Utah Legal Elite in 2011 through 2016. Mr. Howell is recommended as one of the Top 100 Lawyers in Utah by The National Advocates.
In 2015, Mr. Howell was presented with the prestigious "Forty Under 40" award by Utah Business Magazine featuring forty prominent business people in Utah who were under the age of 40.
York Howell & Guymon was celebrated as one of Utah's Fast 50: Emerging 8 companies in 2016 and is ranked #1,073 on Inc. 5000's Fastest Growing Companies in America. During Mr. Howell's eight years as Managing Partner, the Firm has grown from three lawyers to eighteen and now employs 51 people.
Mr. Howell actively contributes his time and estate planning expertise to the philanthropic and non-profit sectors by regularly speaking on estate planning and charitable giving fundamentals to groups including the Community Foundation of Utah, The Road Home Development Committee, Salt Lake City Firefighters, and Wills for Heroes, a program instituted after 9/11 to assist first responders with obtaining their estate planning at no cost. Mr. Howell has also served as a Board Member of various civic and arts organizations, including the Ririe-Woodbury Dance Company and Salt Lake County Zoo, Arts & Parks, which successfully passed a referendum allowing additional funds available to community parks and recreation centers used by all members of the public.
When not in the office, Andrew enjoys vacationing in Montana with his beautiful wife, Candice, and their three children, Thomas, Harrison, and Madeline. He is also an avid fly fisherman, hunter and skier and loves to be outdoors with his family.